The reason behind why I founded Heart Math was because of my own heart opening experience & following my intuition. My goal was to help bring a system of tools, techniques, and eventually technologies that really could help increase people's awareness. Heart Math is practical tools & techniques that allow us to self regulate.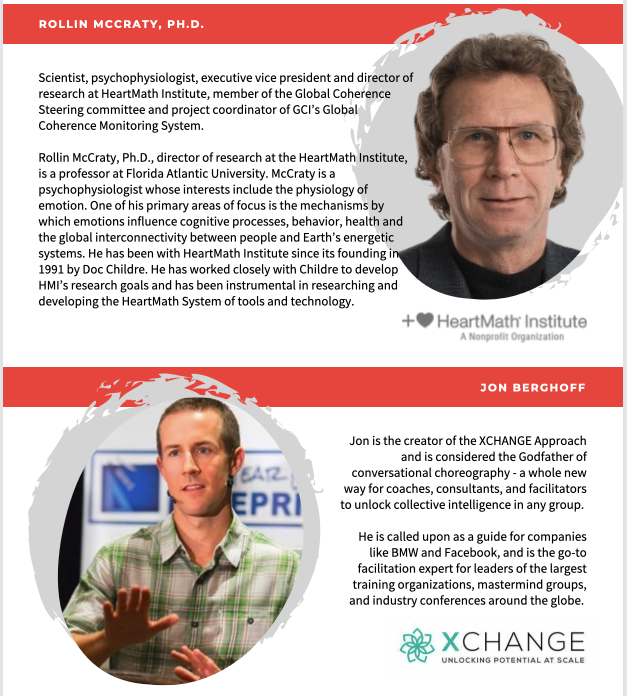 RESOURCES
Heart Coherence is a state of cooperative alignment between the heart, mind, emotions and physical systems.
The Power of the Heart – Rollin McCraty is a contributor to this documentary.
Rollin's Mentor – Karl Pribram
Social Baseline Theory document/download.